Fødevarekontaktmaterialer
Som importør, producent eller forhandler af fødevarekontaktmaterialer og -genstande, skal din virksomhed overholde gældende lovgivning på området.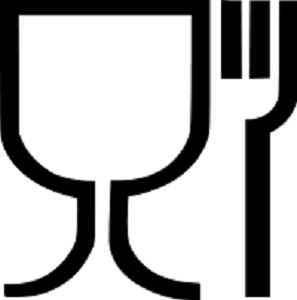 Det betyder i al sin enkelthed, at du skal have styr på:
Lovgivningen i dit eget land

EU-lovgivningen

Lovgivningen i modtagerlandet

Have den nødvendige dokumentation.
Har din virksomhed i forvejen en compliance-afdeling, vil de medarbejdere i udgangspunktet håndtere ovennævnte. Men det er en stor mundfuld, og det er ikke alle producenter, importører eller forhandlere, der har en compliance-afdeling – eller en dedikeret fuldtidsressource i virksomheden. Er det din virkelighed?
Hos FCM•testing får du adgang til min ekspertise på fødevarekontaktmateriale-området. Du kan bruge mig i stedet for en fastansat medarbejder i perioder med travlhed, eller generelt i forbindelse med kvalificering af dine produkter. Det giver dig en række økonomiske fordele, og en ekspert inden for rækkevidde.
Overensstemmelseserklæring
Få FCM•testing til at indhente og vurdere teknisk dokumentation i forbindelse med dit produkt. Efter aftale kan du også få mig til at udarbejde din overensstemmelseserklæring, så du er sikker på at den overholder gældende EU-lovgivning.
En overensstemmelseserklæring skal indeholde:
en entydig reference til dit produkt

producentens navn og adresse

en angivelse af den lovgivning erklæringen omfatter

dato og underskrift
Med den i hånden, er du klar til at markedsføre dig på de europæiske markeder.
Vil du vide mere om overensstemmelseserklæringer og fødevarekontaktmaterialer, er du altid velkommen til at kontakte mig på
telefon +45 41 20 00 49 eller her.